Langahlid
COTTAGES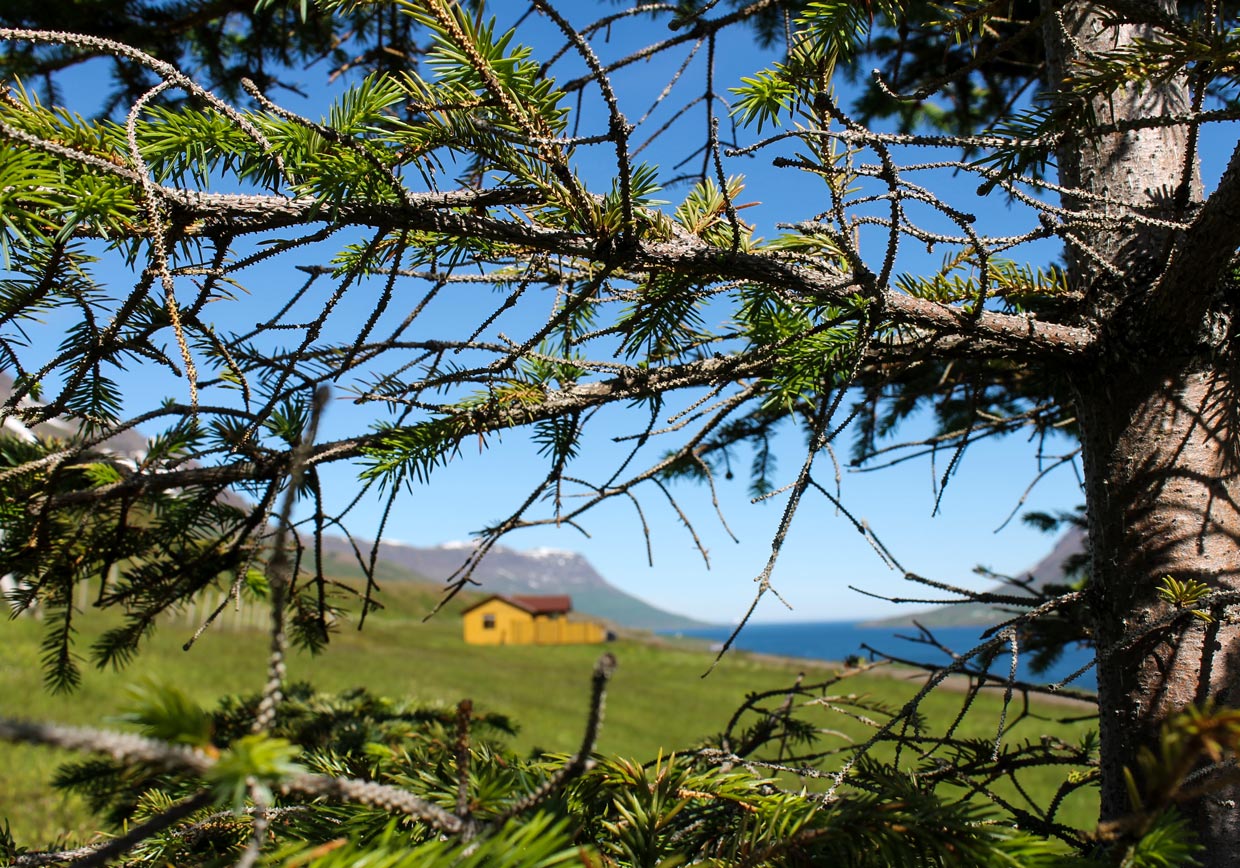 VISITING ICELAND
WILL NEVER BE SO RELAXING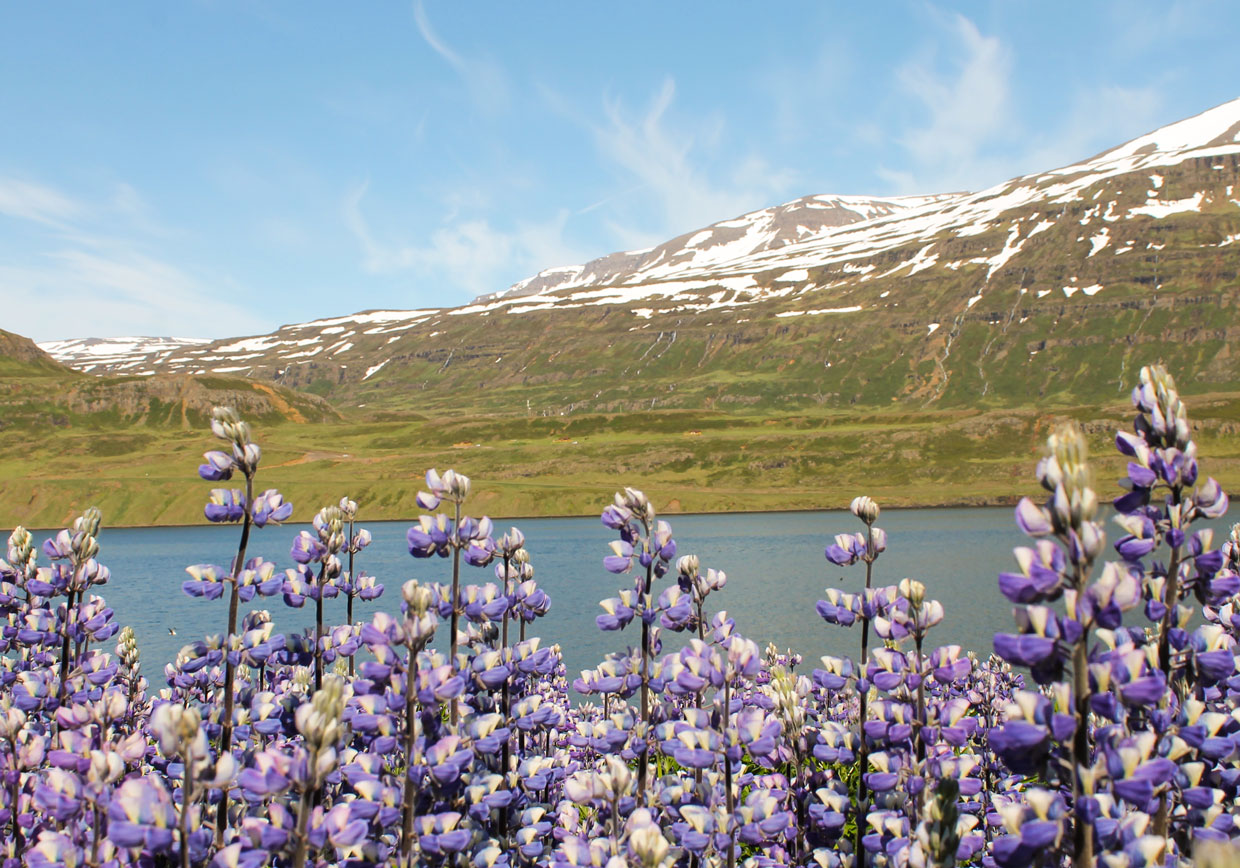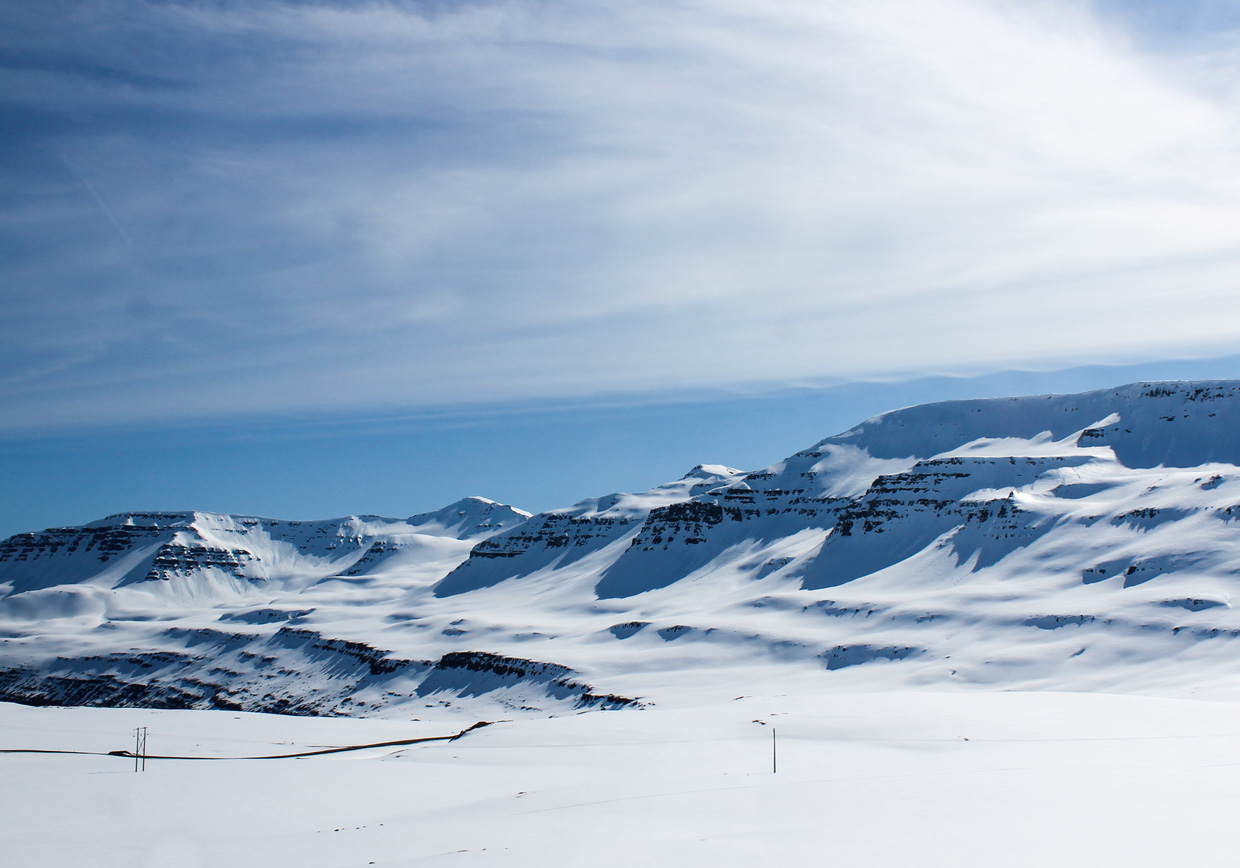 First things first – your privacy is important to us. We know that's the kind of thing all these sorts of notices say, but frankly we mean it. You've placed your trust in us by using the langahlid.com services and we value that trust. That means we're committed to protecting and safeguarding any personal data you give us. We act in our customers' interest and we are transparent about our the processing of your personal data.
This document describes how we use and process your personal data, hopefully provided in a readable and transparent manner so you can get where we're coming from without getting bored senseless. As an added bonus, it also tells you how to contact us if you have questions about your personal data, which we're more than happy to answer.
This one privacy statement applies to any kind of information we collect through these platforms or other means connected to these platforms (such as contacting our customer service team via email). It makes for a lot less tedious reading.
We might amend the Privacy Statement from time to time. If you care about your privacy, visit this page regularly and you'll know exactly where you stand. If we make changes to the Privacy Statement which will have an impact on you (for example, if we intend to process your personal data for other purposes than communicated in the past in this Privacy Statement), we will notify you of these changes before the new activities begin.
Sad but necessary bit: If you disagree with this Privacy Statement, you should discontinue using our services. If you agree with our Privacy Statement, then you're all set to book your next Trip through us.
---
What kind of personal data does langahlid.com collect?
We can't help you book the perfect Trip without information, so when you use our services there are certain pieces of information we ask for. This is pretty basic stuff – your name, preferred contact details, the names of anybody travelling with you and your payment information. You may decide for yourself to submit special requests for your upcoming Trip (for example, certain preferences ).  This includes the IP address, the browser you use, and your language settings. There are also situations in which we receive information about you from others or automatically collect other information.
Why does langahlid.com collect and use your personal data?
The main reason we ask you for personal details is a pretty good one – it's to help administer your online Trip Reservations and ensure you get the best service possible.
How does langahlid.com make use of social media?
The use of social media services may be integrated with the langahlid.com services in various ways, which will involve us collecting some of your personal data or the social media provider receiving some of your information.
What security and retention procedures does langahlid.com put in place to safeguard your personal data?
We observe appropriate and adequate procedures to prevent unauthorized access to, and the misuse of, personal data that we process.
How does langahlid.com treat personal data of children?
Unless indicated otherwise, langahlid.com is a service you are only allowed to use if you are over 18 years of age. We only process information about children with the consent of the parents or legal guardians or when the information is provided to use by the parents or legal guardian.
How can you control the personal data you have given to langahlid.com?
You always have the right to review the personal data we keep about you. You can request an overview of your personal data by emailing us to the email address stated below. If you want to find out more about your rights to control your personal data, read on here.
---
What kind of personal data does langahlid.com collect?
OK, so you're looking for a bit more info. Here's a more in-depth look at the information we collect.
Personal data you give to us.
langahlid.com collects and uses information which you provide to us. When you make a Trip Reservation, you are (as a minimum) asked for your name and email address. Depending on the Trip Reservation, we may also ask for your home address, telephone number, payment information, date of birth, the names of any guests travelling with you and any preferences (such as meal preferences and any mobility restrictions) you might have for your Trip.
If you need to get in touch with our customer service team, or reach out to us through other means (such as through social media, or communicating with your booked Trip Provider through us) we will collect information from you there too. Guests can also be asked to provide a review to help ensure future guests get exactly what they're looking for. We will collect information from you included in your reviews, including your display name and avatar if you choose one.
Personal data you give us about others.
Of course, you might not simply be making a Trip Reservation for yourself. You may be doing a Trip with other guests whose details you provide as part of the Trip Reservation, or you may make a Trip Reservation on behalf of someone else.
However, at this point we have to point out that it's your responsibility to ensure that the person or people you have provided personal data about are aware that you've done so, and have understood and accepted how langahlid.com uses their information (as described in this Privacy Statement).
Personal data we collect automatically.
Even if you don't end up making a Trip Reservation, when you visit our websites or apps we automatically collect certain information. This includes your IP address, the date and time you accessed our services, the hardware, software or internet browser you use and information about your computer's operating system, like application versions and your language settings. We also collect information about clicks and which pages have been shown to you.
Personal data we receive from other sources.
It's not just the things you tell us, though – we may also receive information about you from other sources. These include business partners, such as affiliate partners, and other independent third parties, and anything we get from them may be combined with information provided by you. For example, the langahlid.com reservation services are not only made available via langahlid.com, but are also integrated into services of affiliate partners you can find online. When you use some of these, you provide the reservation details to our business partner, who then forward your details to us. We also integrate third party service providers to facilitate payment between bookers and Trip Providers. These service providers share payment information so we can administer and handle your Trip Reservation, making sure everything goes as smoothly as possible for you.
---
Why does langahlid.com collect and use your personal data?
We use the information collected about you for various purposes. Your personal data may be used in the following ways:
Trip Reservations: First and foremost, we use your personal data to complete and administer your online Trip Reservation.
Marketing activities: We use your information for marketing activities. These activities include:
Using your contact information to send you regular news of travel-related products and services. You can unsubscribe from email marketing communications quickly, easily and at any time – just click on the "Unsubscribe" link included in each newsletter.
Based on your information, individualised offers may be shown to you on the langahlid.com website, in mobile apps or on third-party websites/apps (including social media sites) and the content of the site displayed to you may be personalized. These may be offers that you can book directly on the langahlid.com site, or on co-branded sites, or other third-party offers or products we think you might find interesting.
Communicating with you: There may be other times when we get in touch, including by email, by post, by phone or by texting you – which method we choose depends on the contact information you've previously shared with us. And we process the communications you send to us. There could be a number of reasons for this, including:
Responding to and handling any requests you or your booked Trip Provider have made. langahlid.com also offers guests and Trip Providers various means to exchange information, requests, and comments about Trip Providers and existing Trip Reservations via langahlid.com.
Call monitoring: When you make calls to our customer service team, langahlid.com uses an automated telephone number detection system to relate your telephone number to your existing reservations – this can help save time for both you and our customer support staff. Our customer service staff may still ask for authentication, which ensures that your reservation details are kept confidential.
Legal purposes: Finally, in certain cases, we may need to use your information to handle and resolve legal disputes, for regulatory investigations and compliance, to enforce the terms of use of the langahlid.com online reservation service or to comply with lawful requests from law enforcement.
Providing your personal data to langahlid.com is voluntary. However, depending on the type of service you may want to use, we may only be able to provide you with this service if certain personal data is collected. For instance, we cannot process your Trip Reservation if we do not collect your name and contact details.
If we use automated means to process personal data which produces legal effects or significantly affects you, we will implement suitable measures to safeguard you rights and freedoms, including the right to obtain human intervention.
To process your personal data as described above, we rely on the following legal bases:
Langahlid.com relies on the legal basis that the processing of the personal data is necessary for the performance of a contract, specifically to finalize and administer your Trip Reservation. If the required personal data is not provided, langahlid.com cannot finalize the Trip Reservation, nor can we provide customer service. Where needed under applicable law, langahlid.com will obtain your consent prior to processing your personal data for direct marketing purposes.
---
How does langahlid.com share your data with third parties?
In certain circumstances, we'll share your personal data with third parties.
Third-party service providers: We use service providers to process your personal data on our behalf. This processing is for several purposes, including sending out marketing material or validating the correctness of the email address you provided during the booking process. Third party service providers are bound by confidentiality clauses and are not allowed to use your personal data for other purposes than instructed by langahlid.com.
Payment providers and (other) financial institutions: When a chargeback is requested for your Trip Reservation by either you or by the holder of the credit card used to make your reservation, we need to share certain reservation details with the payment service provider and the relevant financial institution to handle the chargeback. This may also include a copy of your reservation confirmation or the IP address used to make your reservation. We may share information with relevant financial institutions, if we consider it strictly necessary for fraud detection and prevention purposes.
Competent authorities: We disclose personal data to law enforcement insofar as it is required by law or is strictly necessary for the prevention, detection or prosecution of criminal acts and fraud or if we are otherwise legally obliged to do so. We may need to further disclose personal data to competent authorities to protect and defend our rights or properties, or the rights and properties of our business partners.

Booking.Basic: We may enable you to book Booking.Basic. Booking.Basic entails that your reservation is facilitated by Trip Provider different from the booked accommodation. As part of the reservation process, we will be required to share some of your personal data that is relevant for the reservation with this business partner. If Booking.Basic is used, please review the information provided in the book process or consult your reservation confirmation for more information about the Trip Provider and how your personal data is further processed by them.
Advertising partners: We share personal data with advertising partners, including your email address, as part of marketing the langahlid.com services via third parties (to ensure that relevant advertisements are shown to the right audience). We strive to only share email addresses in hashed form to enable the matching of your email address with an existing customer database so that your email address cannot be used for other purposes. For more information on personalised advertisement and your choices, please read – "How are cookies used?" and – "What are your choices?" in our Cookie Statement.
---
How does langahlid.com make use of social media?
Here at langahlid.com, we use social media in different ways. We use it partly to facilitate the use of online reservation services, but also to promote our Trip Providers' travel-related products and services and to advertise, improve and facilitate our own services.
Integration of social media plugins. We have also integrated social media plugins into the langahlid.com website and apps. This means that when you click on one of the buttons (such as Facebook's 'Like' button) certain information is shared with these social media providers. If you are logged in to your social media account at the same time, your social media provider may relate this information to your social media account and possibly present your actions on your social media profile to be shared with others in your network.
Other social media services and features. We may integrate other social media services (like social media messaging) to interact with langahlid.com or with your contacts about our services. We may maintain social media accounts and offer apps on several social media sites. Whenever you connect with langahlid.com through social media, your social media service provider may allow you to share information with langahlid.com. If you choose to share, you will generally be told by your social media provider which information will be shared. For example, when you log into a langahlid.com user account with your social media account, certain information (as authorized by you to your social media provider) may be shared with langahlid.com. This might include your email address, age or profile pictures saved in your user account.
---
What security and retention procedures does langahlid.com put in place to safeguard your personal data?
We observe reasonable procedures to prevent unauthorised access to, and the misuse of, personal data.
We use appropriate business systems and procedures to protect and safeguard the personal data you give us. We also use security procedures and technical and physical restrictions for accessing and using the personal data on our servers. Only authorized personnel are permitted to access personal data in the course of their work.
We will retain your personal data for as long as we deem it necessary to enable you to use our services, to provide our services to you (including maintaining the online user account (if created)), to comply with applicable laws, resolve disputes with any parties and otherwise as necessary to allow us to conduct our business, including to detect and prevent fraud or other illegal activities. All personal data we retain will be subject to this Privacy Statement. If you have a question about a specific retention period for certain types of personal data we process about you, please contact us via the contact details provided below.
---
How does langahlid.com treat personal data of children?
The services offered by langahlid.com are not directed at children under 18 years old. For children younger than 18 years old, the use of any of our services is only allowed with the valid consent of a parent or a guardian.
---
Cookie Statement
Whenever you use our online services, including our applications, cookies and other tracking technologies can be used in various ways, such as making the langahlid.com website work, to analyse traffic, or for advertisement purposes. These technologies are either used by us directly, or by our business partners, including third party service providers and advertisers we work with. If you want to learn more about what a cookie is, how they are used and what your choices are, please read more here.
---
What is a cookie?
A cookie is a small amount of data that is placed in the browser of your computer or on your mobile device. So-called "first party cookies" (not as much fun as they sound) are cookies which are served by the entity operating the domain through which the cookie is served. langahlid.com's own cookies are therefore "first party cookies". In case we allow others to service cookies through the langahlid.com websites and apps, these cookies are so-called "third party cookies".
In addition, there is a difference between session cookies and permanent cookies. Session cookies will only exist until you close your browser. Permanent cookies have a longer lifespan and are not automatically deleted once you close your browser. We strive to serve cookies or allow the serving of cookies with a maximum lifespan of 5 years. Only in exceptional circumstances, such as for security purposes and where absolutely necessary, will a cookie have a longer lifespan than that.
Next to cookies, other tracking technologies are used which are similar to cookies. These can include web beacons (also known as pixel tags, web bugs or gifs), tracking URLs or software development kits (SDKs). A web beacon is a tiny graphic image of just one pixel that can be delivered to your computer as part of a web page request, in an app, in an advertisement or in an HTML email message. Pixels can be used to retrieve information from your device, such as your device type or operating system, IP address, and time of visit. They are also used to serve and read cookies in your browser. Tracking URLs are used to understand from which referring website the langahlid.com websites or apps are used. SDKs are small pieces of code included in apps, which function like cookies and web beacons.
All these technologies are together referred to in this Cookie Statement as "cookies".
---
How are cookies used?
Cookies are used for different purposes. They allow you to be recognised as the same user across the pages of a website, between websites or when you use an app. The types of information that we collect through cookies include IP address; device ID; viewed pages; browser type; browsing information; operating system; internet service provider; timestamp; whether you have responded to an advertisement; the referring URL; and features used or activities engaged in within the website/apps.
Our website and apps use cookies for different purposes:
Technical cookies: We try to give our visitors an advanced, user-friendly website and apps that adapt automatically to their needs and wishes. To achieve this, we use technical cookies to show you our website, to make them function correctly, to create your user account, to sign you in and to manage your bookings. These technical cookies are absolutely necessary for our website to function properly.
Functional cookies: We also use functional cookies to remember your preferences and to help you to use our website and apps efficiently and effectively. If you are using the langahlid.com websites or apps to search for a Trip, for example, these cookies remember your preferred currency, language, your searches and your previously viewed Trip Providers. We may also use cookies to remember your registration information so that you don't have to retype your login credentials each time you visit our site. Passwords will, however, always be encrypted. These functional cookies are not strictly necessary for the functioning of our website or apps, but they add functionality and enhance your langahlid.com experience.
Analytics cookies: We use these cookies to gain insight into how our visitors use langahlid.com. This means we can find out what works and what doesn't, optimize and improve our websites or apps, understand the effectiveness of advertisements and communications, and ensure we continue to be interesting and relevant. The data we gather can include which web pages you have viewed, which referring/exit pages you have entered and left from, which platform type you have used, which emails you have opened and acted upon, and date and time stamp information.
It also means we can use details about how you've interacted with the site, such as the number of clicks you make on a given page, your mouse movements and scrolling activity, the search words you use and the text you enter into various fields. We make use of analytics cookies as part of our online advertising campaigns to learn how users interact with our website or apps after they have been shown an online advertisement. This may include advertisements on third-party websites. Analytics cookies may also be used to enable our business partners to learn if their customers make use of accommodation offers integrated into their websites.
Commercial cookies: We use third-party cookies as well as our own to display personalized advertisements on our websites and on other websites. This is called "retargeting," and it is based on browsing activities, such as the destinations you have been searching for, the accommodation you have viewed and the prices you have been shown.
---
What are your choices?
To learn more about cookies and how to manage or delete them, simply visit allaboutcookies.org and the help section of your browser. In the settings for browsers such as Internet Explorer, Safari, Firefox or Chrome, you can set which cookies to accept and which to reject. Where you find these settings depends on which browser you use. Use the "Help" function in your browser to locate the settings you need.
If you choose not to accept certain technical and/or functional cookies, you may not be able to use some functions on our website. We currently do not support "Do Not Track" browser settings. In case a common standard has been developed which defines what exactly is meant by "Do Not Track" browser signals, we will review this Cookie Statement again.
Advertising. When it comes to online advertising and marketing companies, we strive to work with companies that are members of the Network Advertising Initiative (NAI) and/or the Interactive Advertising Bureau (IAB). Members of NAI and IAB adhere to industry standards and codes of conduct. NAI and IAB members allow you to opt out of behavioural advertising. Visit www.networkadvertising.org to identify the NAI members that may have placed an advertising cookie file on your computer.
To opt out of an NAI member's behavioural advertising program, simply check the box that corresponds to the company from which you wish to opt out. You may also want to visit www.youronlinechoices.com or www.youradchoices.com to learn how to opt out of customized advertisement. Your mobile device may allow you to limit the sharing of information for retargeting purposes through its settings. Please be aware that opting out of an online advertising network does not mean that you will no longer receive or be subject to online advertising or marketing analysis. It means that the network from which you opted out will no longer deliver ads tailored to your web preferences and browsing patterns.
Analytics. In order to control the collection of data for analytical purposes through Google Analytics from certain browser types, you may want to visit the following link: Google Analytics Opt-out Browser Add-on (only for desktop). In order to control the collection of data for analytical purposes by Yandex.Metrica (a tracking pixel owned by Russian search engine YANDEX), users with language setting Russian, Ukrainian or Turkish may want to visit the following link: yandex.com. Yandex.Metrica is not used for users with any other languages. You also have an option to opt-out from Yandex personalized advertisement. In order to do so, please, visit this page and untick the box "Consider my interests".
If you have any questions about this Cookie Statement, please send an email to info@langahlid.com. Our Cookie Statement may also be amended from time to time. So visit this page regularly to keep abreast of updates.